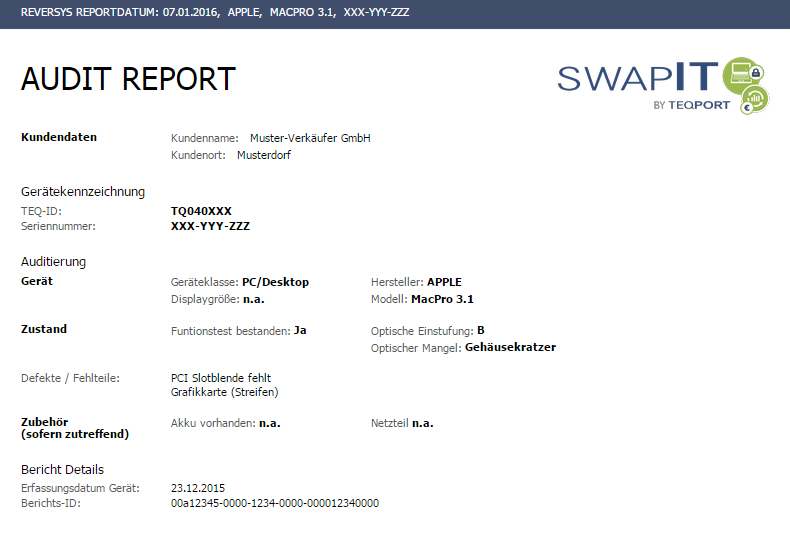 Transparent auditing of your equipment (example report)
When the work is finished, you will receive a binding quotation for the price that we would purchase your hardware for.

You will also receive an overview of the results of the technical and visual auditing with the quotation.


Your hardware - your income
Any services undertaken by us are already included in our purchase price in order to avoid double accounting and to make the accounting process as streamline as possible.

After accepting the quotation, simply send us an invoice. We will then transfer the corresponding amount to you immediately.


Are you satisfied and wanting to sell your IT hardware via SWAPIT?
>> Contact us.