You can, but do not have to be a logistics professional. Your TEQPORT point of contact will discuss the logistics requirements with you and manage the process - allowing you to concentrate on your core business.


Professional and secure
The collection and/or transport of your equipment is handled by our logistics partner. Our partners are selected on the basis of strict quality guidelines – certified in accordance with ISO 9001 and ISO 27001. Thus we guarantee process and data security in the area of transport.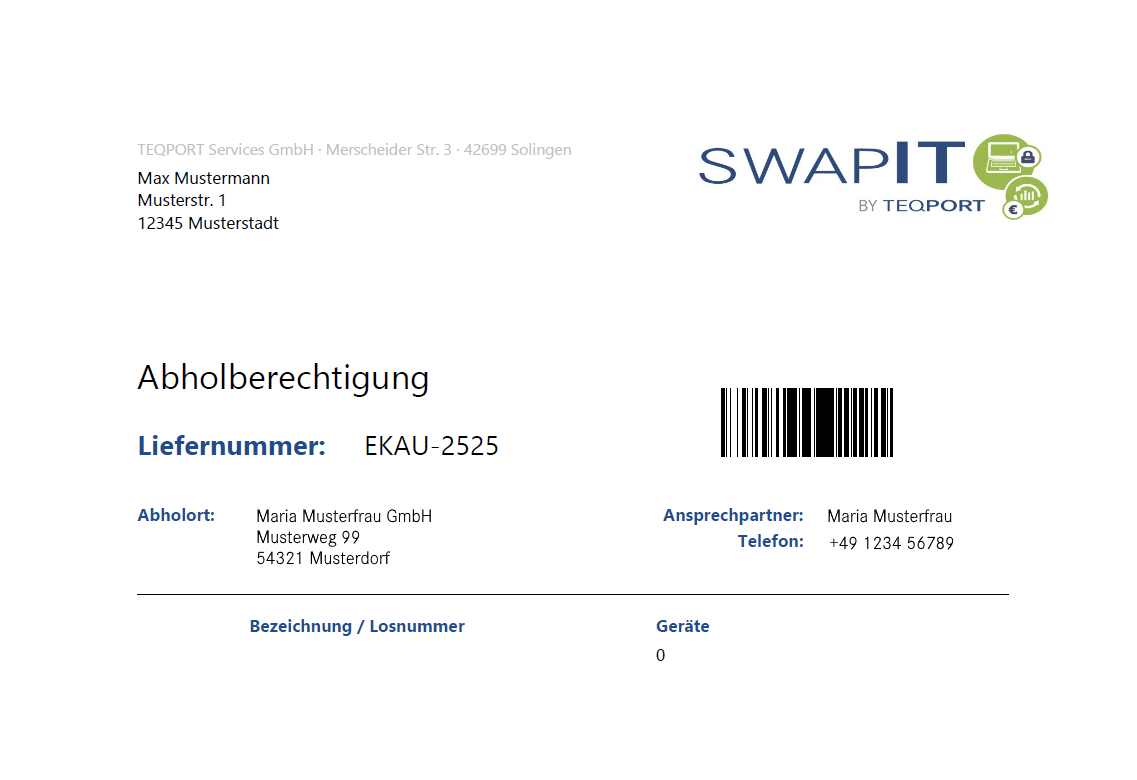 An example of a collection permit
A selection of our options
Professional workplace dismantling:
Our logistics partner will take care of professional on-site dismantling and packing of your equipment and take over transport to our processing centre.

Professional packing service:
If equipment is already dismantled and ready for collection. Our logistics partner will come to you and take over the transport-safe packing and loading of individual equipment on site.

Optimised collection service:
You have the option of packing your equipment onto your own transport-safe pallets. Our logistics partner will take over the loading and collection of the loaded pallets.

Own delivery:
Do you have access to your own logistics options and are you able to pack your IT equipment safely for transport? Naturally, self-delivery may also be arranged.


Do you have any special requirements that we should be aware of e.g. special data-protected transports?
>> Contact us.